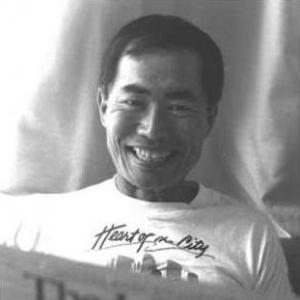 George Takei
2012 Sakura Award Honouree
George Takei was honoured with the Sakura Award for his leadership in championing human rights issues and for his achievements in the arts, which have had a significant impact on how the Nikkei are viewed and accepted by the global community.

George is best known for his portrayal of Mr. Sulu in the acclaimed television and film series Star Trek. Enjoying a lengthy acting career, George has appeared in more than 40 feature films and hundreds of television guest-starring roles. In 2012, he will hit the New York stage in the Broadway play Allegiance; an emotional, redemptive and inspiring story of a family's experience during the Japanese American internment.

In the 1960s, George was a true pioneer in the eyes of many Japanese Canadians and Americans because it was rare to see a Japanese face on television, particularly as a positive role model. Along with leaders such as David Suzuki and Adrienne Clarkson, George brought the face of the Asian community to a wider audience by breaking down preconceptions and fostering broader acceptance.

A tireless community and human rights activist, George serves as chair of the council of governors of East West Players, is chairman emeritus of the board of trustees of the Japanese American National Museum and is a member of the board of directors of the US-Japan Bridging Foundation. The Government of Japan recognized George's contribution to the Japan-United States relationship when it presented him with the Order of the Rising Sun, Gold Rays with Rosette.