The Moriyama Nikkei Heritage Centre at the Japanese Canadian Cultural Centre
To mark the 50th anniversary of the Japanese Canadian Cultural Centre, we are proud to announce the creation of the Moriyama Nikkei Heritage Centre: a permanent museum, exhibition space and archive to preserve and celebrate the proud history of our Japanese Canadian community.
The Moriyama Nikkei Heritage Centre expansion encompasses 9,000 square feet at the heart of the JCCC's first floor into a dedicated cultural and educational corridor, bringing together the Centre's cultural and heritage resources and exhibitions.
The project will include the following:
MUSEUM - a permanent exhibition space with artifacts, multi-media and interactive displays tracing the history of the community from its roots in Japan, through settlement and internment, and finally to resettlement and the modern community
NIKKEI RESOURCE CENTRE - a centre for research and archiving of community history as well as seminars and workshops
JCCC LIBRARY - a multi-lingual collection of books and media designed to bring together pre- and post-war Nikkei, their families and children, and our many friends of non-Japanese ancestry
TEA ROOM - a space central to our new tea ceremony program as well as the Discover Japan program and the 15,000 school children it attracts annually
The MNHC will be a proud celebration of our history and will introduce our legacy to the JCCC's 200,000+ annual visitors. The history of the community, with its startling incidents of persecution and ultimate vindication and evolution into one of Canada's most respected and accomplished communities, is an inspiration for all Canadians.
The Moriyama Nikkei Heritage Centre also acts as a gateway, welcoming Ijusha, new Japanese immigrants, to the community. To that end, displays will feature content in Japanese in addition to English.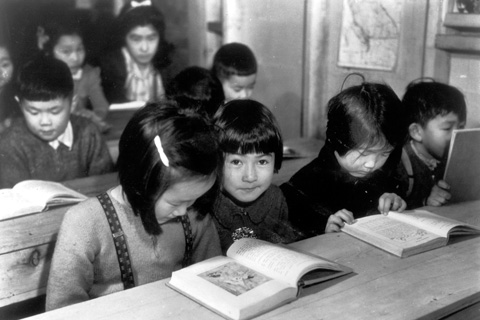 Become a Friend of the Moriyama Nikkei Heritage Centre
Friends of the Moriyama Nikkei Heritage Centre is a unique opportunity for you and your family to become a part of Nikkei history at the JCCC. Your gift will support the ongoing work of the Moriyama Nikkei Heritage Centre.
How would you like your legacy to read? You can dedicate an inscription to any individual, couple, group, or organization.
Cost: Individual or Couple: $500 per inscription
Example:

"Manzo Nagano"
"Rick and Mariko Jones"
Group or Organization: $2,000 per inscription
Example:

"JCCC Judo Kai"
"ABC Canada-Japan Corporation"
Details:
Limited time offer
Recognition wall with 1,000 names inscribed
All gifts tax deductible
Payment options available
Online Donation Instructions
Online payments are for full payment only. Please specify that your donation is for the Moriyama Nikkei Heritage Centre in the message section.
If you would like more information regarding payment by installments, please contact the JCCC.
Each inscription is limited to 42 characters including spaces and punctuation in English and/or Japanese. The JCCC reserves the right, at its discretion, to approve any wording.