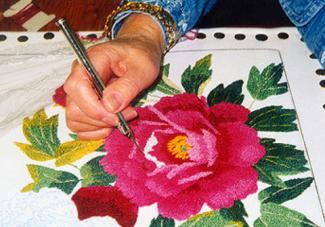 All classes at the JCCC location have been suspended until further notice.
---
Bunka Shishu, Japanese "Needle Punch" embroidery, uses rayon lily thread combined with specific stitching techniques to create lovely pieces of art. Students begin by stitching a small pictorial sampler and progress to kits depicting traditional Japanese scenes, flowers, animals, or people.
Classes open to others who wish to complete their stitchery.
Instructors
Poncey Acromond and Sono Sugie