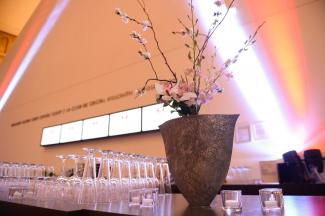 Registration was closed.
Flower Arrangement
Ikebana is the art of arranging flowers or plants to reflect their natural beauty. The JCCC offers classes by the Ikenobo School and the Sogetsu School.
---
Ikenobo
Ikenobo expresses both the beauty of flowers and the beauty of longing in your heart. Ikenobo considers a flower bud most beautiful. You will take home your creations.
Instructor
Betty Lou Arai - is a Professor of Ikebana - Ikenobo School, headquartered in Kyoto. She has studied in Japan and has been teaching since 1977. The styles of Ikenobo are always changing and Mrs. Arai teaches both modern and traditional styles.
To inquire further, contact Yoko Tsumagari at yokot@jccc.on.ca.