Tickets and passes are on sale now.
Tickets will be available to purchase online via Ticketweb or at the JCCC Reception in person or by phone, 416-441-2345.
---
Ticket Price
*One pass cannot be exchanged for more than one ticket for the same film. 
*Multi-film passes will include a generous gift from our lead sponsor SHISEIDO CANADA.
*For Anime Films: $5.31 + HST tickets for children aged 14 and under (Lonely Castle in the Mirror, Ramayana: The Legend of Prince Rama)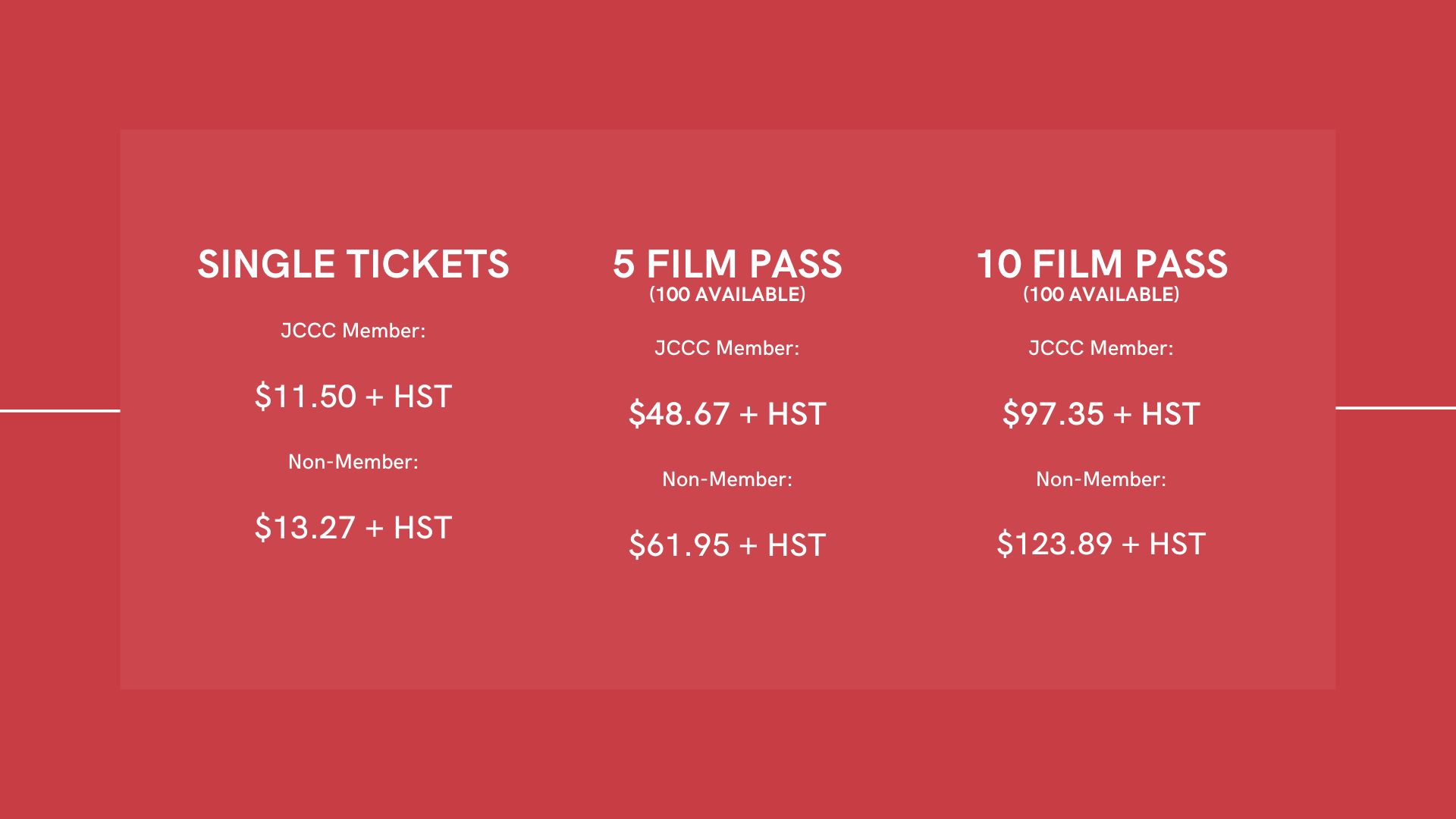 ---
SHISEIDO Gift Packages for Pass Purchasers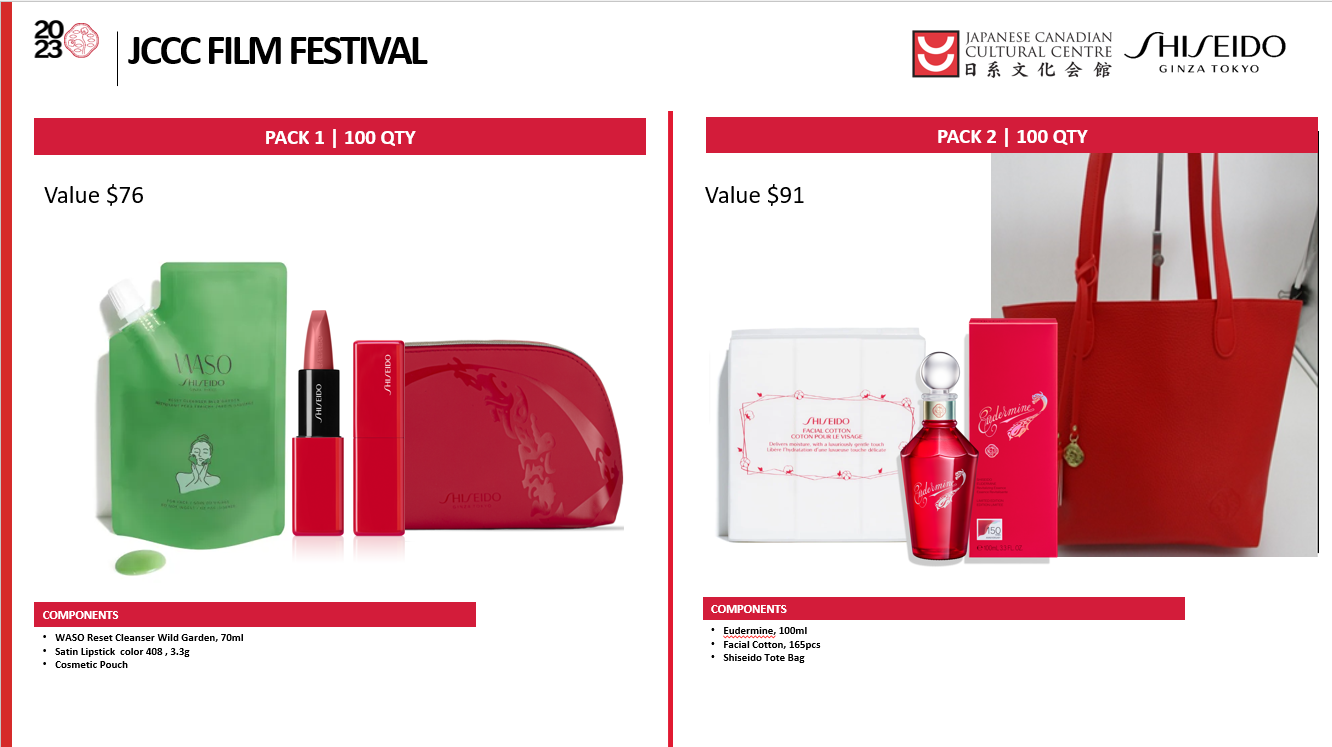 For 5-film Pass (Retail Value: $76)
WASO Reset Cleanser Wild Garden, 70ml
Satin Lipstick color 408, 3.3g
Cosmetic Pouch
For 10-film Pass (Retail Value: $91)
Eudermine, 100ml 
Facial Cotton, 165pcs
Shiseido Tote Bag
---
FAQ 
How do I pick up my pass and gift?

You can pick up anytime during Reception hours (Mon. - Sun., 10am – 5 pm). Throughout the film festival, the Reception will be open until 7:30pm so that you can pick up before the film starts.
How do I exchange my pass to the individual film tickets?

Please show your Pass at the Pass Holders table on the screening day. You can exchange ahead of time at Reception, if you want.
Can I share the Pass with my friend(s)? 

No. The Pass is sold per person. One Pass cannot be exchanged for more than one ticket for the same film.
Can the Pass holder have a guaranteed seat?

Yes. We will keep seats for Pass holders for each films.
What are the Mask and Vaccine policies? 

As of July 4, 2022 the Japanese Canadian Cultural Centre's Health Protection Policy will be suspended. As a result, proof of COVID-19 vaccination will no longer be required for entry to the JCCC or, generally, for participation in events and classes. The JCCC continues to encourage all participants to be fully vaccinated and to get a booster shot as soon as they are eligible. We also ask that you not attend the JCCC if you are feeling unwell or have any COVID symptoms, and we encourage you to continue to wash your hands frequently and maintain social distance if possible. Everyone is welcome to wear a mask.
Can I reserve a seat?

No. All seats are general. First-come, first-served basis
What time does the door open? 

The theatre will be open approximately 30 minutes before the film starts.
How many seats are there in the theatre?
Can we bring food and drinks in the theatre?

Eating food is not allowed. You can bring a drink.
Do you sell food and drink on site? 

NAKAMORI will be open during most films shown at TJFF.
Is wheelchair accessible?

Yes. We keep a space for people in wheelchairs.