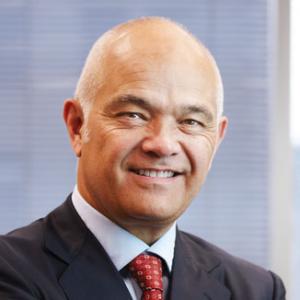 Bill Hatanaka
2023 Sakura Award Recipient
As an athlete Bill Hatanaka is best remembered for his 79-yard touchdown run for the Ottawa Rough Riders in the 1976 Grey Cup. It was Bill's rookie year and was at the time the longest Grey Cup punt return in Canadian Football League (CFL) history. It guaranteed a place for Bill in CFL history but more importantly, it highlighted the skill of Japanese- Canadian athletes at a time when Nikkei were sorely unrepresented in Canadian sport. It was a source of great pride for the community.
 Bill is a proud Canadian of Japanese heritage who has enjoyed personal success at the highest levels in both sport and business. He has leveraged the platforms of his success and innate leadership ability to champion diversity and inclusion, inspiring his fellow Canadians and working to better the lives of those in his community.
Growing up in his Japanese Canadian home, with parents who were interned during the war and then forcibly relocated, Bill has stood witness to extreme examples of prejudice, intolerance, racism, and involuntary relocation that many communities are forced to endure. He has also been privy to the singular focus of the Japanese Canadian elders who have worked to reconcile the injustices of the past to raise their children to be proud and engaged Canadians.
It is through this examination that Bill has come to focus his attention on 'unifying initiatives' that stand to benefit many who have been faced with adversity.
Bill's noted financial services career saw him rise to prominence as a senior executive at Midland Walwyn and then at Richardson Greenshields. Upon acquisition by the Royal Bank of Canada, Bill became their Chief Operating Officer, Wealth Management and Co-President of RBC Dominion Securities, then on to TD Bank as Group Head of their Global Wealth Management businesses. He also Chaired the inaugural Diversity Leadership Counsel for the TD Bank. In later years, he became the President and CEO of the Ontario Public Service Employees Union Pension Trust (OPTrust), jointly sponsored by the Ontario Provincial Government and OPSEU.
Bill has served on several corporate and not for profit boards including: Board Chair, Investment Industry Association of Canada, the TMX, and TD Ameritrade.
He currently serves with Invesco Canada,; ICE NGX Canada; RP Investment Advisors and as Honorary Governor for York University.
Most recently, Bill was chosen as the inaugural Board Chair for Ontario Health, a crown agency of the Ministry of Health and Long Term Care, with responsibility for ensuring that all Ontarians are provided with high quality health care, where and when they need it, and in a respectful and dignified way. He is also pursuing a master's degree in Global Diplomacy through the University of London, England.
As an athlete, Bill played in the CFL from 1976-1979. He was one of the first ever athletes of Japanese-Canadian descent drafted in a North American professional football league. His successful transition from sport to business has stood as an inspiration for young Canadians of diverse heritage and today Bill continues to mentor athletes as they work to balance sport, education, and post-athletic career.
The CFL as part of its 150-year anniversary campaign, recently honoured Bill as one of its nine all-time greatest Canadians, for his contribution to this country in the areas of diversity, inclusiveness, and equality.
Bill has faced many challenges in both his athletic and business careers but he has overcome them with focus and perseverance.
Bill has used his unwavering commitment to excellence to support his people, his community and this country.