Director Shuichi Okita in Attendance
"An excellent film, very easy to watch and proof that both Okita and Non are currently at the top of their game." - Asian Movie Pulse
Meebo has a life-long obsession with sea creatures, spending school days reading a fish encyclopedia, visiting the local aquarium octopus, and drawing detailed crustaceans instead of paying attention in class. Meebo dedicates his life to becoming a "fish expert" and drifts from failed job to failed job (at a sea park, at a sushi bar), struggling to figure out how to build a career around his passion. Meebo has an incredibly life-affirming spirit and is ready to share his optimism.
Loosely based on the life of celebrity marine biologist Sakana-kun, this gentle fish-a-holic comedy-drama is "an instant cult favorite. It's sure to charm the pants off just about everybody who encounters it" - thereelbits.com. Non was nominated for the Japanese Academy Award for her role.
Followed by Q&A with Director Shuichi Okita
Image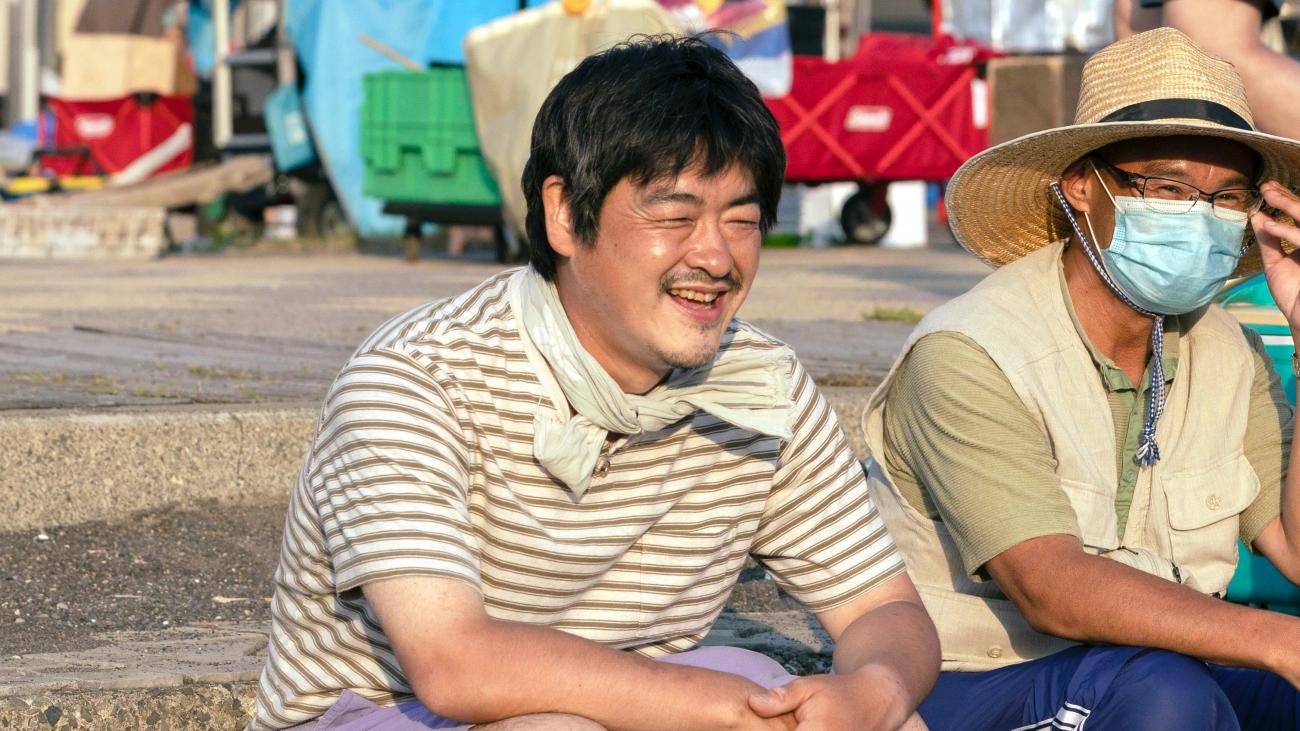 Okita is an acclaimed filmmaker both domestically and internationally. His MORI, THE ARTIST'S HABITAT received the Special Award at the 10th TAMA Film Awards. In 2013, THE STORY OF YONOSUKE was chosen as the Best Film both at the 56th Blue Ribbon Awards and the 5th TAMA Film Awards. It also received the Soleil d'Or at Kinotayo Japanese Film Festival in Paris. His 2012 film, THE WOODSMAN AND THE RAIN won the Special Jury Prize at the 24th Tokyo International Film Festival and won triple honors at the 8th Dubai International Film Festival with Best Actor, Best Editor and Best Scriptwriter awards. His feature debut THE CHEF OF SOUTH POLAR had a nationwide release, winning the Golden Award at Shindo Kaneto Awards and the Best Newcomer Award at the 29th Fujimoto Awards. In 2008 Okita directed a couple of television dramas such as KORAKUEN NO HAHA (THE MOTHER OF KORAKUEN STADIUM). The first feature-length movie Okita directed was WHAT A WONDERFUL WORLD in 2006. Prior to his feature film career, Okita shot short movies, including POTS AND FRIEND in 2002 which got the 7th Mito Short Film Festival Grand Prix. Okita was born on August 4, 1977 in Saitama and graduated from Nihon University, College of Art, Department of Cinema in 2001. The TJFF has also screened his films THE CHEF OF SOUTH POLAR, MORI, THE ARTIST'S HABITAT, ORA ORA BE GOIN' ALONE and ONE SUMMER STORY.
---
Trailer 
©Bandai Namco Filmworks Inc., TOKYO THEATRES COMPANY Inc., ANAN INTERNATIONAL,INC., NIKKATSU CORPORATION, Taiyo Sangyo Trading & Marine Service Ltd., KDDI CORPORATION, DOKUSO Theater Inc., The Mainichi Newspaper
---
Screening Sponsor 
Screening Partner: