PROJECT DREAMS - HOW TO BUILD MAZINGER Z'S HANGAR
Asegawa, marketing director of the conservative Maeda Construction Corporation, decides to establish "a fantasy division". His perplexed team is purposed with creating a detailed plan for the construction of a hangar for Mazinger Z, giant robot star of the sci-fi series that has obsessed Japan for decades. Asegawa's spirited enthusiasm gradually infects the team and together they strive to do the impossible: to make the imaginary real.
This feel-good comedy was a box-office smash and blends office intrigue, romance and sci-fi fantasy. And is based on a true story!
---
Message from Director Hanabusa
Screening Partner:
Image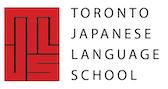 ©Maeda/Team F ©DYNAMIC PLANNING, TOEI ANIMATION