Once you've purchased a ticket, you will receive 2 e-mails:
An e-mail to confirm your purchase from ticketing platform UNIVERSE
A second e-mail with an access link and instructions from Toronto Japanese Film Festival (TJFF)
NOTE: If you do not see these e-mails, please check other folders, such as Spam and Junk folders. Try searching with the keyword "UNIVERSE" or "TJFF" in those folders.
Access Link For Individual Films: Purchasers will receive a personalized "WATCH FILM" link (like below) to access the film. Once you press the "PLAY" button, you will have 48 hours to enjoy the film.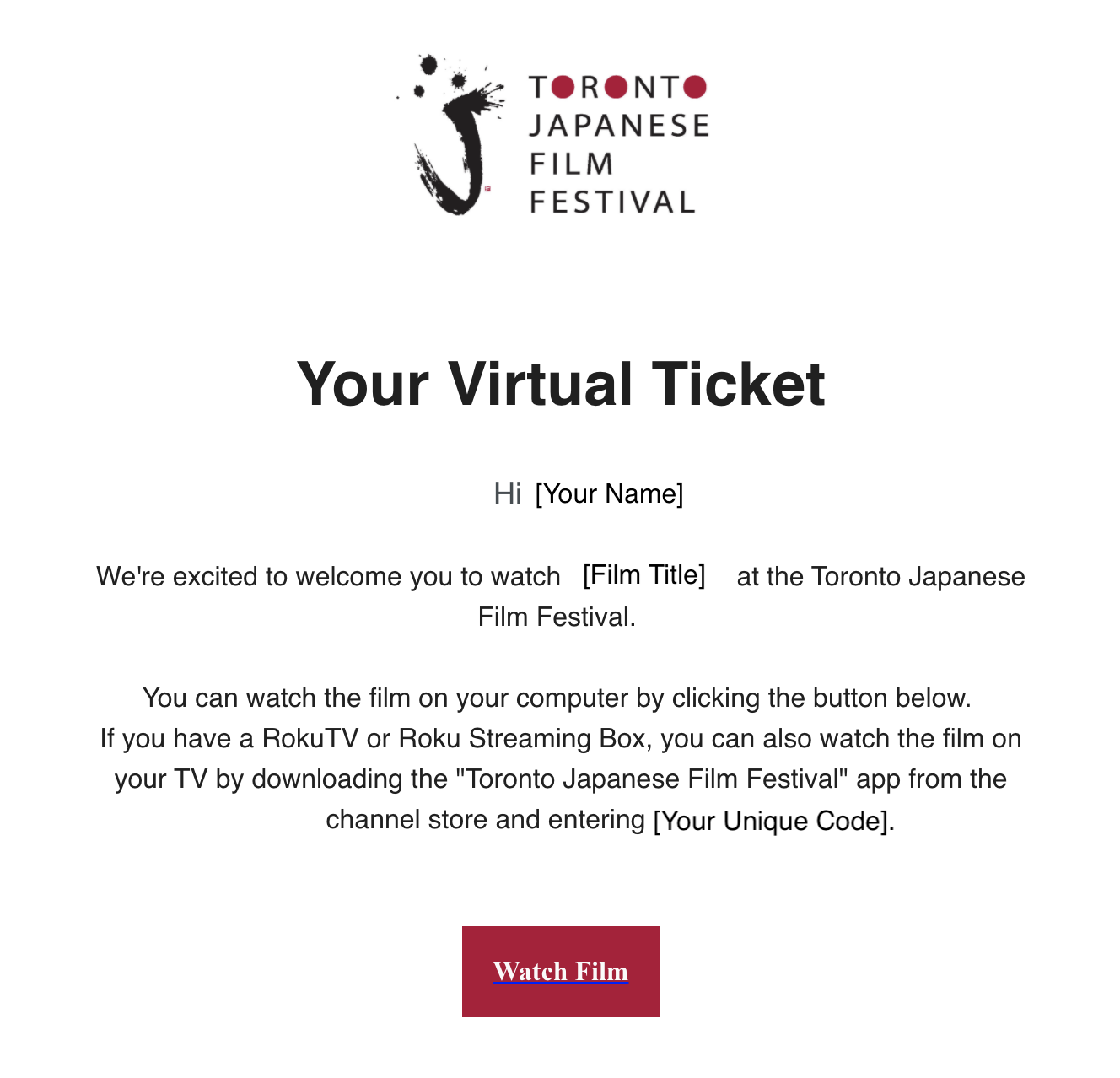 Access Link For All Access Online Film Pass Holders: Pass holders will receive an "ACTIVATE ACCOUNT" link (like below) in order to create your account and enjoy the full festival library at watch.jccc.on.ca.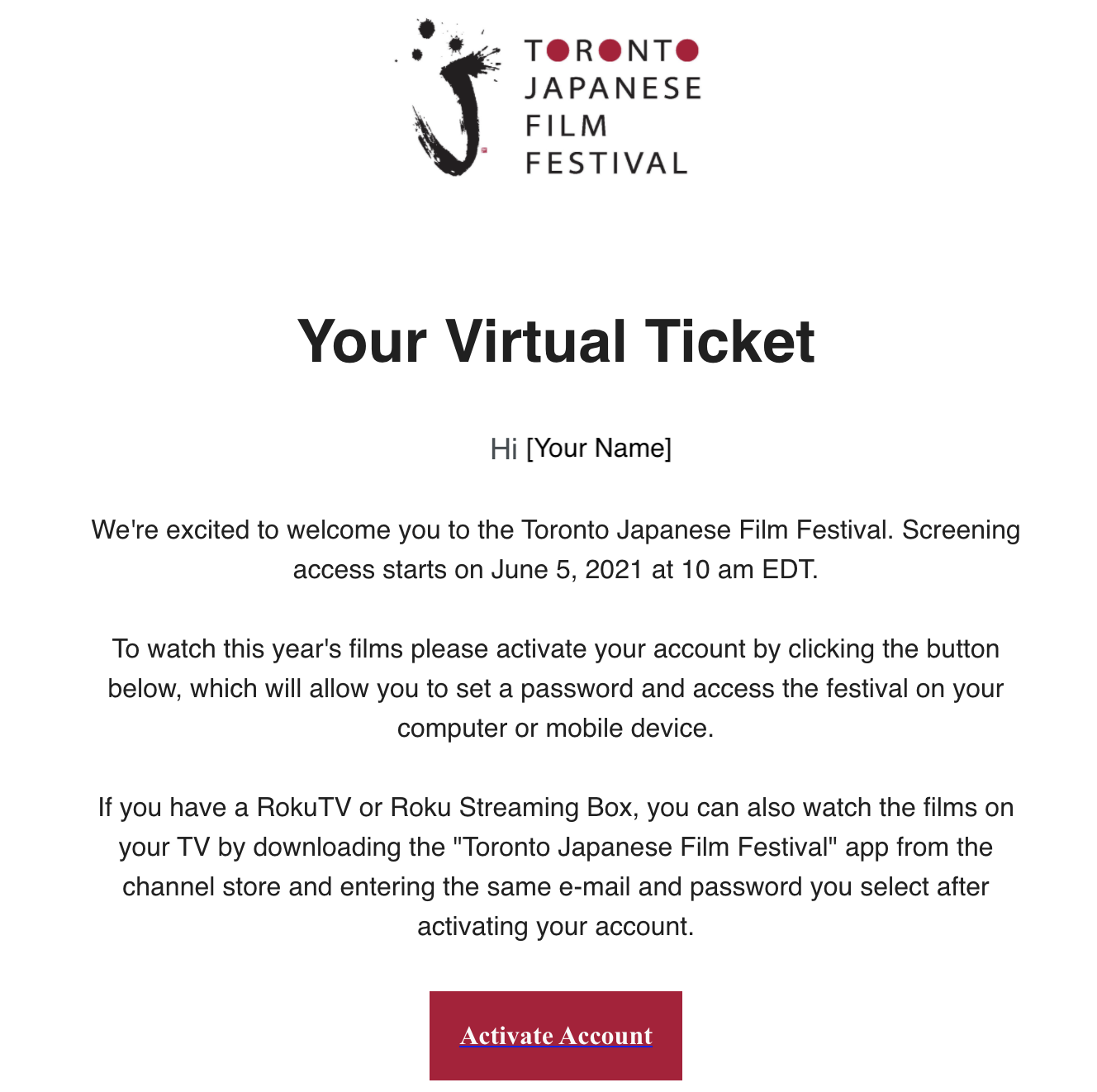 For further instructions about viewing films, click here.
For FAQ on viewing options, click here.
Can't Find Email? Still Having Trouble Accessing?
Contact us at torontojff@jccc.on.ca.