Sumi-e Starter Kits
If you are registering for Sumi-e classes, please bring the items below.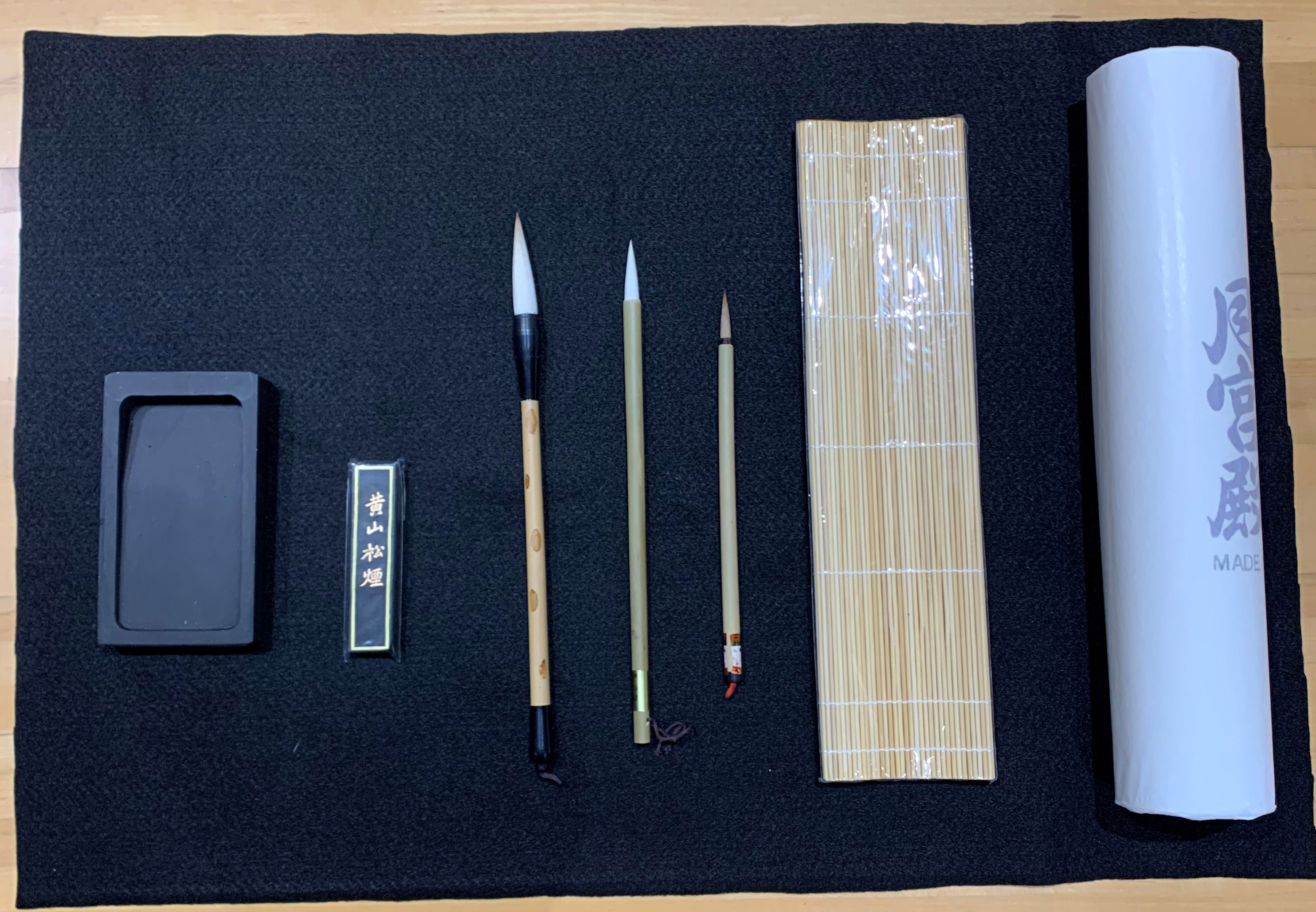 What included
Size 

Calligraphy brushes

Large, Medium & Small
Ink Stone 
 
Ink Stick
 
Rice paper roll 
14"

Cloth to cover a table.

*Felt is preferable

22" x 16"
Starter Kit is available at the JCCC reception.
Price: $75+HST
*Special Discount for JCCC members