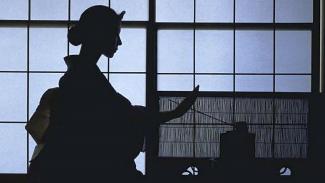 Tea Ceremony: The Way of Tea
*The introductory class is full.

This fall JCCC Chado Club is accepting beginner students for the introductory course as well as experienced students for the intermediate course (for only experienced/students who have taken JCCC chado courses before).
Students will learn procedures for making tea as well as how to integrate the spirit of tea into their studies and daily lives.
Attire: Casual Western clothes. Kimono is not required for the class, but participants need to bring an extra pair of socks (preferably white) or tabi to change into once they arrive in class.
JCCC Membership is required. To apply/renew JCCC membership, please submit a membership application.
Introductory Course  - The class is full.
For all who are interested in joining next Chado introductory sessions, you can sign up to our notification list.
Intermediate Course Registration will start on October 1st. This course is for experienced/students who have taken JCCC chado course before.
---
Instructors
Kazuko Baba, Sachiko Iwata, and Sumiko Yamashita