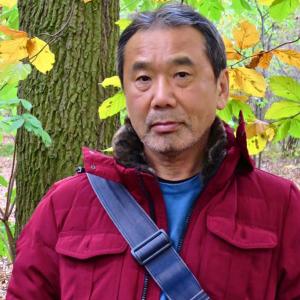 Haruki Murakami
2015 Sakura Award Honouree
Haruki Murakami is a true international literary superstar; considered "among the world's greatest living novelists" he is a perennial favourite for the Nobel Prize for Literature.

Mr. Murakami was born in Kyoto, Japan, in 1949. He grew up in Kobe and then moved to Tokyo, where he attended Waseda University. After college, Mr. Murakami opened a small jazz bar, which he and his wife ran for several years.

His first novel, Hear the Wind Sing, won the Gunzou Literature Prize for budding writers in 1979. He followed this success with two sequels, Pinball, 1973 and A Wild Sheep Chase, which all together form "The Trilogy of the Rat." He is also the author of the universally acclaimed novels The Wind-Up Bird Chronicle, Kafka on the Shore and 1Q84. The release of a new work by Mr. Murakami is an international literary event.

His award-winning works of fiction and non-fiction are read all over the world and are a favourite among Canadian readers. The most recent of his many international literary honours is the Jerusalem Prize. He is also the recipient of the Franz Kafka Prize and has received honorary doctorates from three universities including Princeton University. In 2015, Mr. Murakami was named one of the TIME 100's most influential people. His global reach is symbolic of the impact of Japan and Nikkei on society.