Natsu Matsuri / Obon 2021
We hope that you will join us on Saturday July 10 for our virtual Natsu Matsuri.
This annual festival is a favourite with families throughout the community and with the general public. Unfortunately, the current covid restrictions are too limited to allow us to gather together again this year. So we are working on a variety of virtual activities that you can participate in or view throughout the day.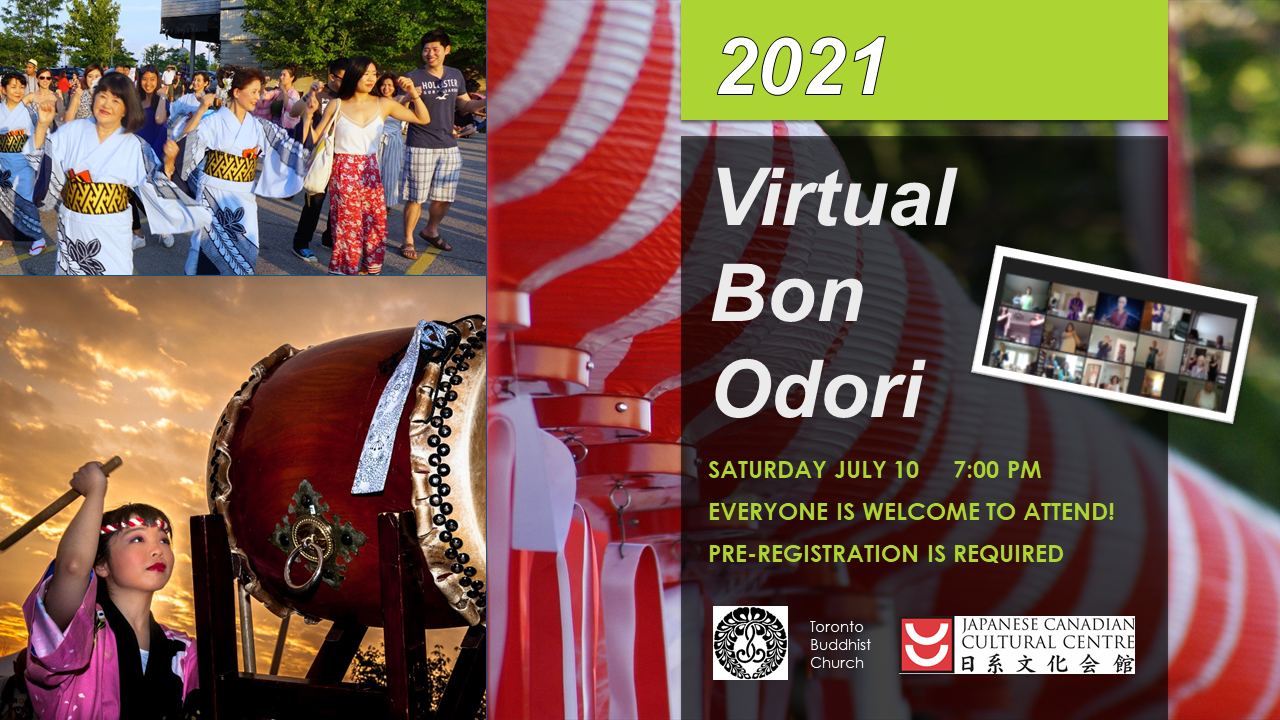 We are very excited to invite everyone to join the JCCC and Toronto Buddhist Church for Bon Odori!
With the assistance of Toronto Buddhist Church, the dancers have been practicing in their own homes. They are excited to be able to dance for everyone again, although remotely.
Starting at 7:00pm EDT, there will be will be 11 dances, including Tokyo Gorin Ondo 2020, the dance that was created in anticipation of the Tokyo Olympics!
And don't forget the audience participation dances. You are invited to get up and dance too!
Pre-registration by July 5, 2021 is required to receive the zoom link.
There will also be video presentations from GTA Japanese restaurants. They will be highlighting their Summer Festival menu items and/or their re-opening plans. Be sure to check back on July 10 to view them all!
We will be publishing information about more activities as we complete them, so check back frequently to ensure that you don't miss out!