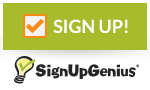 Are you tired of the same thing day in and day out? Are you missing all the fun and activity of a JCCC event? Did you plan to attend this year's Natsu Matsuri and Bon Odori?
If any of your answers were "YES!" then we have just the event for you!
Come and join the Japanese Canadian Cultural Centre and Toronto Buddhist Church for a VIRTUAL minyo dance.
While many restrictions are still in place and we are not able to hold our annual festival, we still wanted to get together and dance. We will start our event off with a short instructional so that everybody can join in. Then we will let the music play and dance altogether.
This dance is suitable for all ages, the young and the young at heart.
Please join us on Saturday July 11th, 2020 at 7:00 pm for this FREE event.
In order to get the zoom invitation, you must sign up. Space is limited so sign up today!