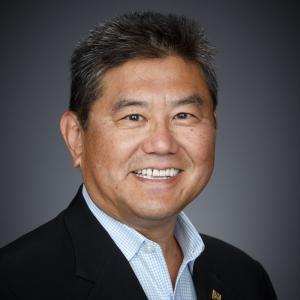 Marty Kobayashi
Founding Member
Marty, a sansei (third generation Japanese Canadian), was born and raised in Toronto. He is the second of three children of the late 'Coby' Yutaka and Yone Kobayashi, Founding Members and avid supporters of the JCCC.
Marty Kobayashi is a Past President of the Japanese Canadian Cultural Centre. He served as President for 12 terms, his tenure spanning 25+ years. In 2013 he was awarded an Ontario Volunteer Service Award for 50 years of service.
He was also awarded the Order of the Rising Sun in 2017, Japan's equivalent of the Order of Canada, for devoting 5 decades to help promote heritage, culture and understanding between Canada and Japan.
For the past 30+ years, Marty has been a Financial Advisor, currently with HollisWealth, a division of IA Securities Inc. As a symbol of his commitment and support of the JC community, he relocated his professional offices to the second floor of the JCCC in 2009.
Marty takes great pride in carrying on his family legacy. He is a role model to his two children, Kristin and Kevin, and is an outstanding example of a true volunteer. Marty has a reputation for being reliable, responsible, and most of all, humble.
His favourite vacation destination is Hawai'i where he's visited more times than he has fingers and toes.