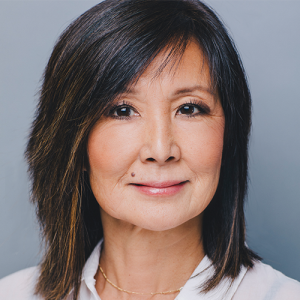 Linda is currently Finance Chair (formerly JCCC Audit Chair) and has been with the Japanese Canadian Cultural Centre Board of Directors since 2018. She holds a Bachelor of Commerce degree from McGill University and has her CPA and CMA designations. She heads the JCCC Finance Committee, provides monthly financial reports, and works closely with the JCCC management team and Audit Committee.
Linda brings a wealth of knowledge and experience from private, entrepreneurial, and not-for-profit businesses within educational publishing, manufacturing, distribution/wholesale, services, and not-for-profit sectors. With over 25+ years of experience, she has expertise in finance, accounting, business planning, and cash management.
Linda was VP of Finance and Administration with the Canadian Professional Sales Association, where she provided her financial and operational executive level experience to positively impact Finance, IT, and Operations. On a personal side, Linda has been involved and volunteered at JCCC events such as the Bazaar (Sushi Bee) for several years. She also enjoys cooking, golf, and curling.