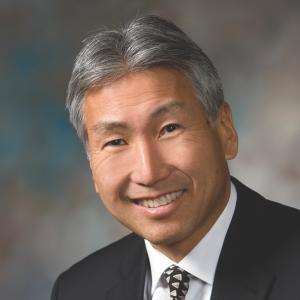 Gary has been a director on the board of the Japanese Canadian Cultural Centre (JCCC) since 1993 and currently serves as President (since 2009). He has also been on the board of the Japanese Canadian Cultural Centre Foundation since its' inception in 2001.
During that time the JCCC transformed itself with the acquisition (1996) of its' new 114,000 sq' facility on 8.1 acres in Don Mills and sold its' original iconic heritage building designed by Raymond Moriyama. Over a period of sixteen years, the JCCC invested over $17 million of capital into renovations to create the current cultural centre.
Gary has a corporate background with Pepsi-Cola Canada, Canadian Tire, Canada Trust and Look Communications. Since 2011 he has been the founder and President of PRL Benefits Limited, specializing in employee group benefits, pension and Workers Compensation. PRL Benefits Limited is a subsidiary company to Purves Redmond Limited one of Canada's largest independent insurance brokerage companies.
In 2014 Gary was also the President of the Summit Golf and Country Club and prior to that was on the board of the Canadian Cancer Society (Toronto).