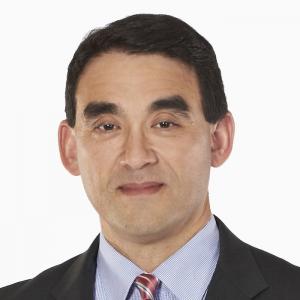 Brian Toda
Vice President, Management
Brian is a retired senior Human Resources executive. Most recently Brian was Senior Vice President, Human Resources, Asia Pacific Region, Scotiabank, based in Hong Kong with accountability for leading and transforming the Human Resources platform in the region.
Prior to this Brian was Scotiabank's Senior Vice President, Global Talent Management with a mandate to oversee Succession, Leadership and Learning globally (85,000 employees). Among his many major achievements, he managed the CEO Succession process, developed a Senior Leader Assessment program for all Top Talent and developed and implemented a Global Learning Strategy.
Brian also successfully completed other senior mandates at Scotiabank including Managing Director and Head, Human Resources, Scotia Capital; the senior global HR business partner for Scotia Capital and the Global Risk Management function, as well as Senior Vice President, Total Compensation Group with accountability for all compensation, reward, incentive, benefit and equity programs globally.
Prior to his Scotiabank experience, Brian successfully led major consulting assignments, and led the Client Management Group at Aon Hewitt, held a key HR role at the Globe and Mail, led Senior Consulting assignments at Hay Management Consultants and held several HR roles at Manulife Financial. Brian has served as:
Director, Bank of Nova Scotia Malaysia, Kuala Lumpur (2014-2016)
Director and Chair of HR Committee, Soul Pepper Theatre Company, Toronto (2011-2014)
Director, Japanese Canadian Cultural Centre, Toronto (2004-2007)
Executive Sponsor and Mentor, The Mentoring Partnership, Toronto (2011 -2014)
Brian earned his B.Sc. (Psychology) and Master of Industrial Relations degrees at the University of Toronto. Brian also holds the designations of Certified HR Professional and Certified Compensation Professional.