THE KOBAYASHI AUDIENCE CHOICE AWARD IS ANNOUNCED.
Viewership at the online 10th anniversary festival eclipsed 2020 levels.
We are pleased to announce the 2021 KOBAYASHI AUDIENCE CHOICE AWARD goes to Miwa Nishikawa's UNDER THE OPEN SKY.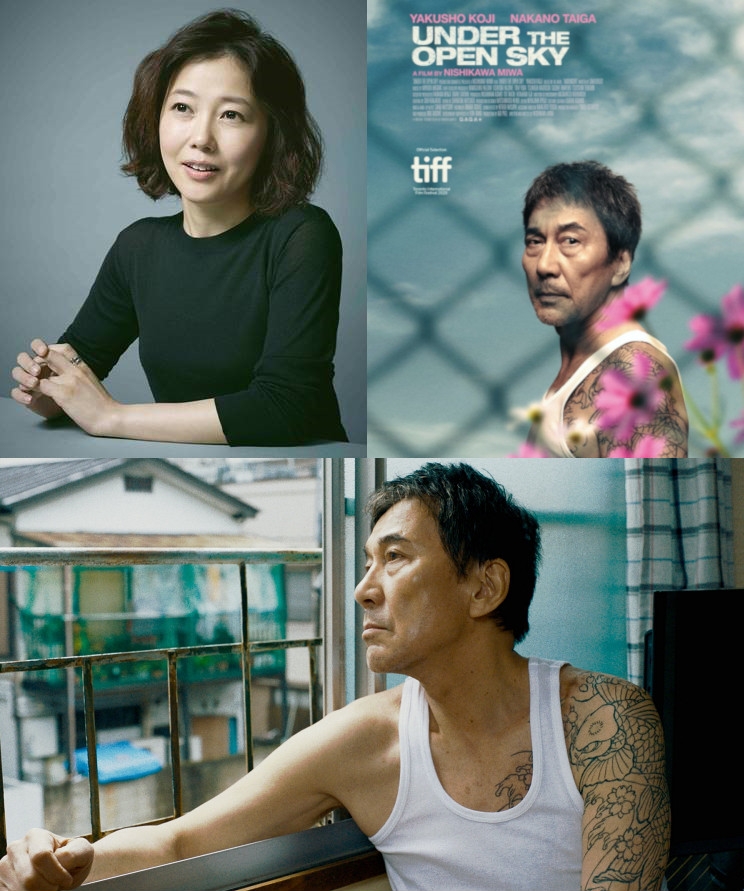 Starring Koji Yakusho in a career best performance, UNDER THE OPEN SKY is a poignant, touching film directed with great empathy and intelligence. Adapted from Naoki Prize-winning novelist Ryuzo Saki's Mibuncho.
Director Nishikawa responded to her the award win saying:
"I understand that this year's Toronto Japanese Film Festival was held completely online and that Japanese living across Canada, as well as Canadians who are interested in Japanese film, were able to watch and cast their votes from many different regions. It is unfortunate that movie buffs were not able to gather in front of a theatre screen and enjoy the films together. Still, even as we remain separated during this continuing pandemic, people can cast their votes and share their excitement and enjoyment with the filmmakers. Their warm support is a great source of encouragement for me. Thank you for the Kobayashi Audience Choice Award. It has given me another opportunity to savour the joy I had in making the film."
James Heron festival Director said "Director Nishikawa's wonderful film received some strong competition from JOSE! JOSE MUJICA – JUST KEEP WALKING and MIO'S COOKBOOK but prevailed in the end. Congratulations Nishikawa-san and thank you for your consistently great filmmaking. We are already looking forward to your next film!"
The KOBAYASHI AUDIENCE CHOICE AWARD is presented to the film chosen as the festival favorite by audiences based on ballots completed at the end of each screening.
The award is named in honour of Coby and Yone Kobayashi, a second-generation nikkei couple whose vision, generosity and tireless efforts over 50 years were essential to the creation and success of the Japanese Canadian Cultural Centre. Mr. and Mrs. Kobayashi's community-mindedness and generosity of spirit supported and inspired the building of the Kobayashi Hall, the home of the Toronto Japanese Film Festival.
The GRAND JURY PRIZE winner, A GARDEN OF THE CAMELLIAS was previously announced. The powerful directorial debut from photographer YOSHIHIKO UEDA is a ravishingly beautiful examination of the exquisite transience of life. The Jury compared the film to the work of Mizoguchi and Ozu.
We hope to resume screenings in the Kobayashi Hall this autumn. Please watch this newsletter or the JCCC website for more information.