Thousands return to the Kobayashi Hall for First In-Person Festival since 2019
We are pleased to announce the 2022 GRAND JURY PRIZE winner is Takahiro Horie's SENSEI, WOULD YOU SIT BESIDE ME?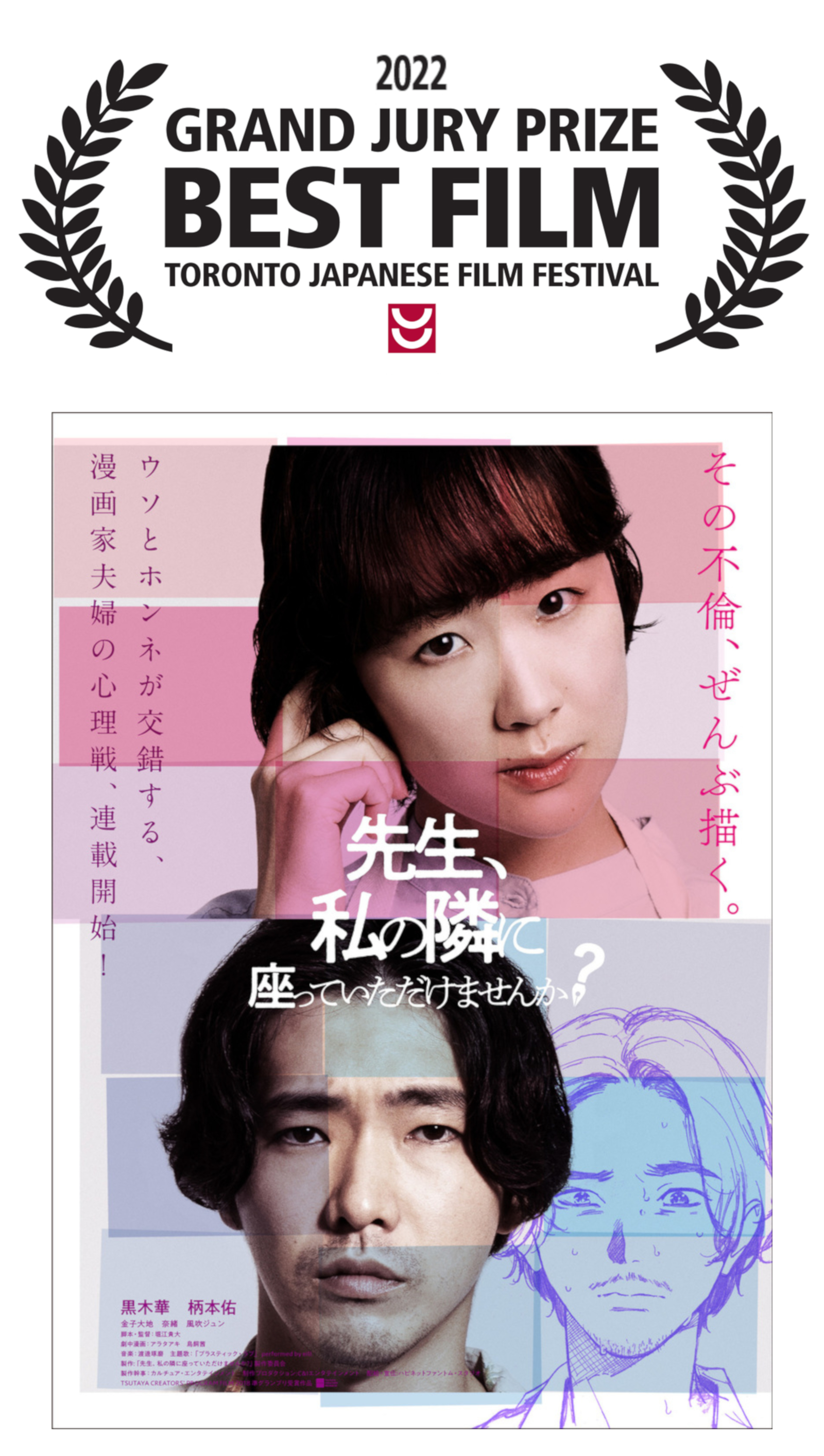 Starring Haru Kuroki and Tasuku Emoto it is a delightful game of romantic cat and mouse between husband and wide manga artists. One jury member commented: Through clever and playful storytelling, Sensei Would You Sit Beside Me flawlessly integrates manga into the film in a way that never feels gimmicky or contrived. As a result, Sensei Will You Sit Beside Me is a delightful, quirky, odd, but riotously fun film that keeps audiences going back and forth on what is really happening, right up to its final twist".
The KOBAYASHI AUDIENCE CHOICE AWARD is presented to the film chosen as the festival favorite by audiences based on ballots completed at the end of each screening. This year's winner is Eiji Uchida's much celebrated MIDNIGHT SWAN, winner of Japanese academy Awards for Best Film and Best Lead Performance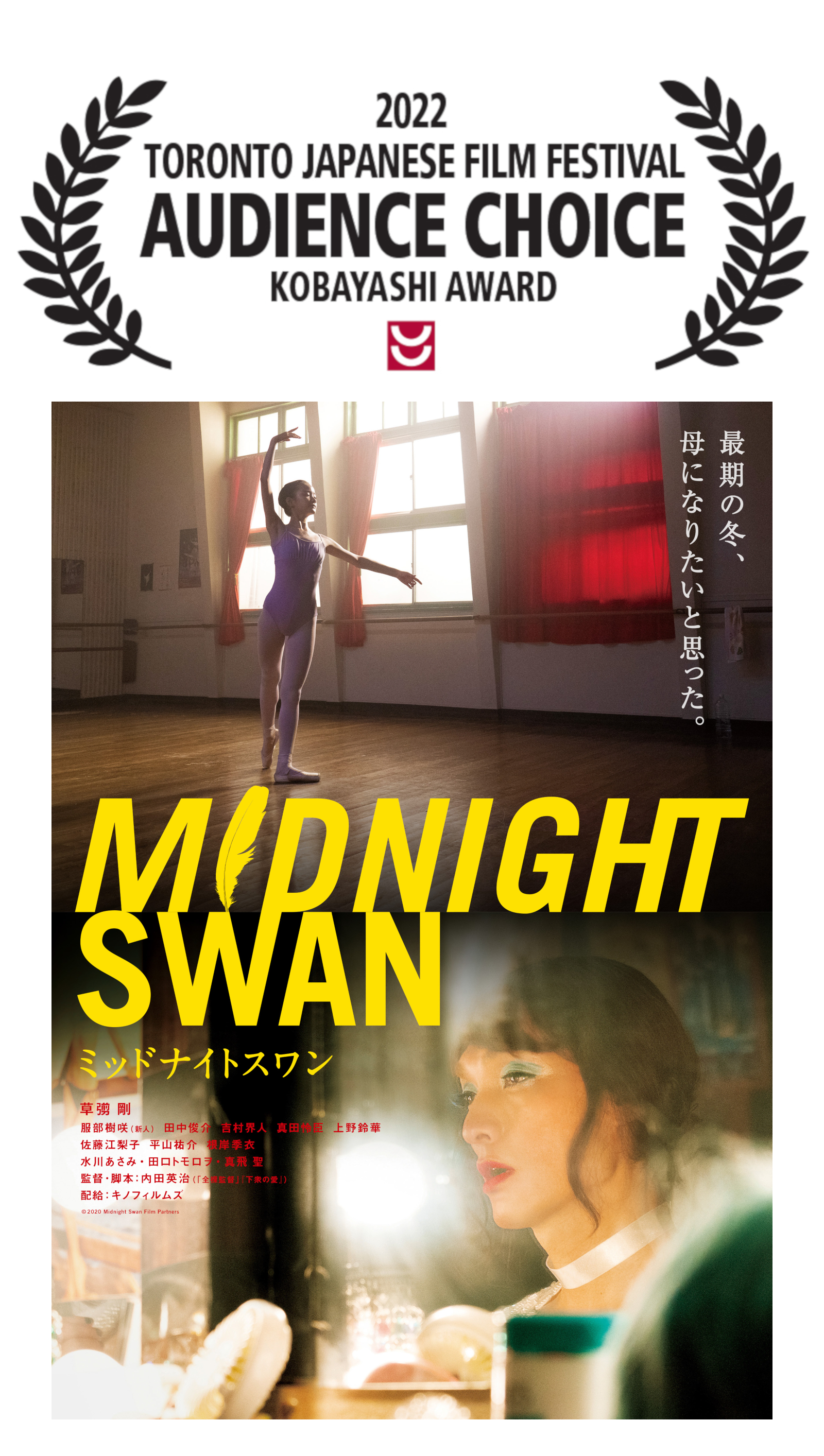 The award is named in honour of Coby and Yone Kobayashi, a second-generation nikkei couple whose vision, generosity and tireless efforts over 50 years were essential to the creation and success of the Japanese Canadian Cultural Centre. Mr. and Mrs. Kobayashi's community-mindedness and generosity of spirit supported and inspired the building of the Kobayashi Hall,
We will resume monthly screenings in the Kobayashi Hall this September. Please watch our newsletter or the JCCC website for more information.