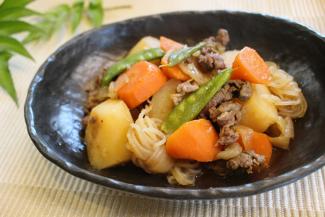 Japanese Homestyle Cooking
Demonstration Class
Mr. Shoji Yano is offering 5 cooking demonstrations at the JCCC. Focusing on taste, techniques and special ingredients that make Japanese cuisine unique, Shoji wishes to show that Japanese food is not only easy to prepare and serve, but is also healthy and delicious. Choose one or two workshops, or sign up for them all.
Shoji has been teaching cooking classes at the Canadian Japanese Cultural Centre in Hamilton before he started his manju and cooking demonstration workshops at the JCCC. He is a self-taught hobby chef with a passion for Japanese sweets and homestyle cooking. Over time, he has built up quite a repertoire!
Please bring an apron, and be prepared to assist if needed. Each class consists of demonstration lesson, tasting of each dish and clean up.
For all who are interested in joining next sessions, you can sign up to our notification list.