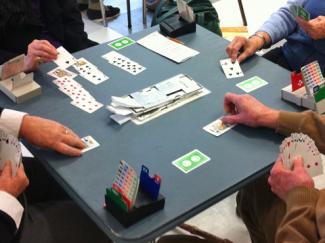 All club activities at the JCCC location have been suspended until further notice.
---
The Tuesday Afternoons Game begins at 12:15pm. The Friday Evening Game begins at 7:15pm. Both games are preceded by a short session of bridge tips.
Please call Gord Mori at 905-471-7235 or Eiji Kujirai at 647-920-5234 for more information.
JCCC Membership required.